Dorothy Canote has produced another gorgeous book of paintings and prose!
Dorothy Canote graces us with a second coffee table book of watercolor paintings and essays laced with humor, introspection and wit. Add this one and Dorothy's first book to your holiday gift list!
And don't forget Dorothy's first book, Paintings and Musings from the Heartland to complete the set. Click here to take a look!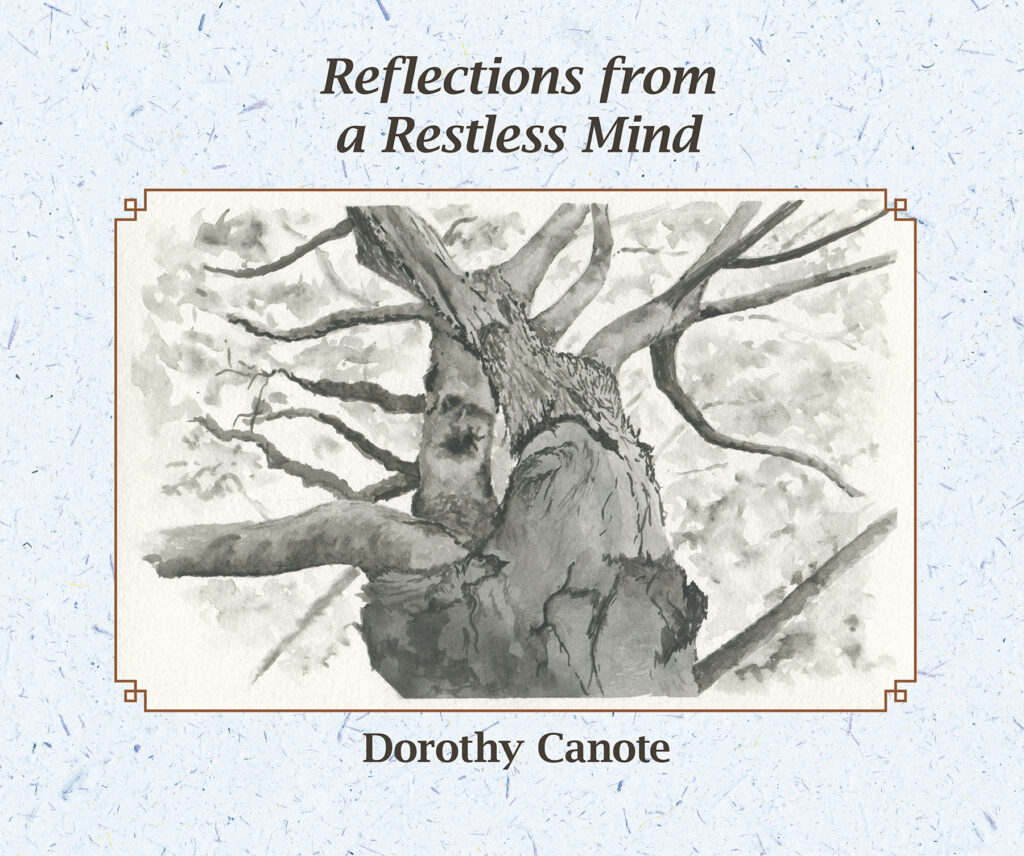 If you don't have Dorothy's first book, Paintings and Musings from the Heartland, click here to order.
Review of Reflections from a Restless Mind:
Dorothy Canote's new book Reflections from a Restless Mind is a delightful ramble down several of the many pathways she has traveled in her life. She dedicates the book to the self-reliant women in her family who taught her by example to be self-sustaining. Throughout the book we see that she became just that sort of woman.
Here you will find a potpourri of interesting observations, many captured with her brush: round barns, the morel and other mushrooms, small creeks to wade in on summer days, and the lure of the Southwestern United States and Mexico.
Dorothy tells us: I was never a wild child. A college boyfriend described me as having a wonderful irreverence for authority which I considered a great compliment. For me an adventure is a trip somewhere I have never been, but not one that involves much risk.
And as Dorothy understates: "you can learn a lot about yourself exploring caves."
This is a captivating, charming, and engaging book about exploration of the past, of the world around us, and of the emotions inside us.
—Mike Trial, author