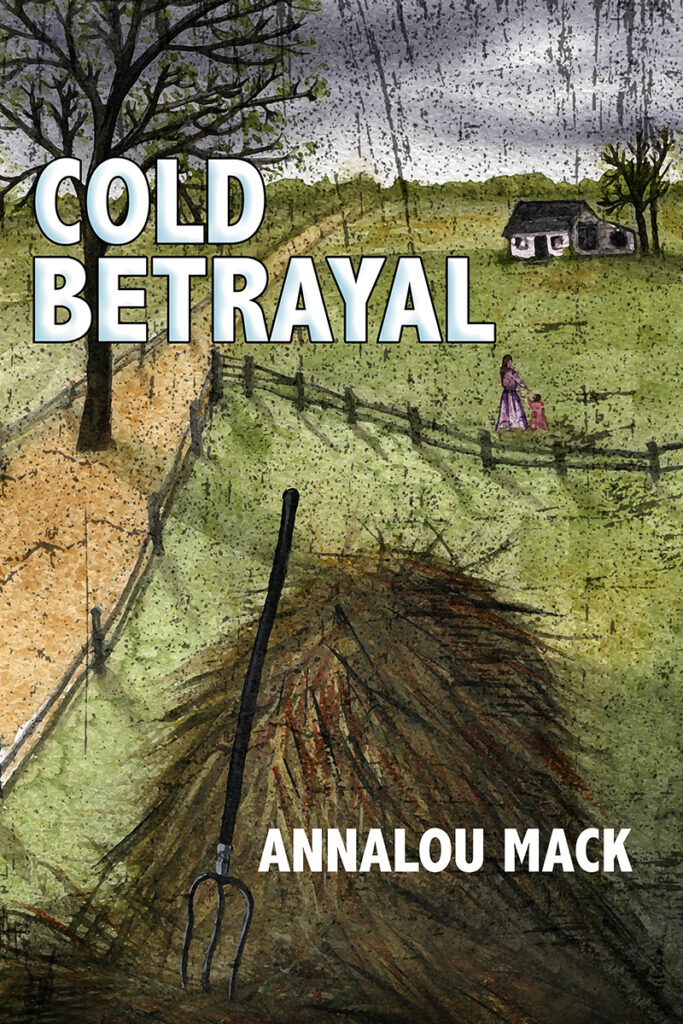 by Annalou Mack
Historical Fiction
Here's what readers are saying about Cold Betrayal:
Terry Lynn Cobb:
"I just finished Cold Betrayal and loved it! Wow, what a story…and to think it was true. Interesting court proceedings and police work back then. I really enjoyed how you told the story from Della's POV. She had the most at stake and was such a likeable person despite her in-laws. This book has so many aspects to discuss. My goodness, all the research you did! Great job, Anna. Thanks for bringing this important piece of local history to our attention. "
Lynda & Bill Strine:
"Received your book Anna & found it fascinating. I started it at a time when I needed to be doing other things, but couldn't put it down! Your choice and use of the characters was amazing. I sure do recommend it & can't imagine anyone not enjoying it. You brought local history to life!"
Carol Susan Scarborough Evans:
"I was thrilled that a copy of Cold Betrayal arrived in the mail yesterday. I was so very excited to read it. The forward and the genealogy research sound as if it will be great. I may suggest it for my book club. I didn't realize I knew Annalou Mack. I have really enjoyed reading it. Your references to everyday living during that time period I loved. I remember doing many of them at my grandparents home in rural Wright County, Missouri. The story, of course is very good and reflective of that time in rural Missouri. but the awakening for my memories were best for me. Laundry with the huge kettle with a fire under it, the 'sugar tit', and many more. Loved it!
About the book:
Cold Betrayal is a suspenseful and poignant journey into a now forgotten, yet profound bit of Missouri's past. It explores the true story of Della Gibson, a farm girl living in northern Missouri in the 1890s. Farm life is hard work, but peaceful. Her dream is for her life to be a serene farm life, just like her parents, but at age sixteen she falls in love with handsome George Taylor. They marry, soon a child is born, and her future seems bright.
But George, though he is a good husband and a hard working man, often falls under the influence of his brother William (Bill) Taylor, whose wild ways have gotten both of them into trouble before.
Set against the beautiful and bucolic Missouri countryside, this is a suspenseful exploration of the human heart confronted with murder, betrayal, vengeance, loss, and loneliness. You will not forget the ending for a long time.
Annalou Mack explores how quickly our lives can change—a single incident, a hasty decision, a misunderstanding, and our hopeful expectations can be lost forever.