---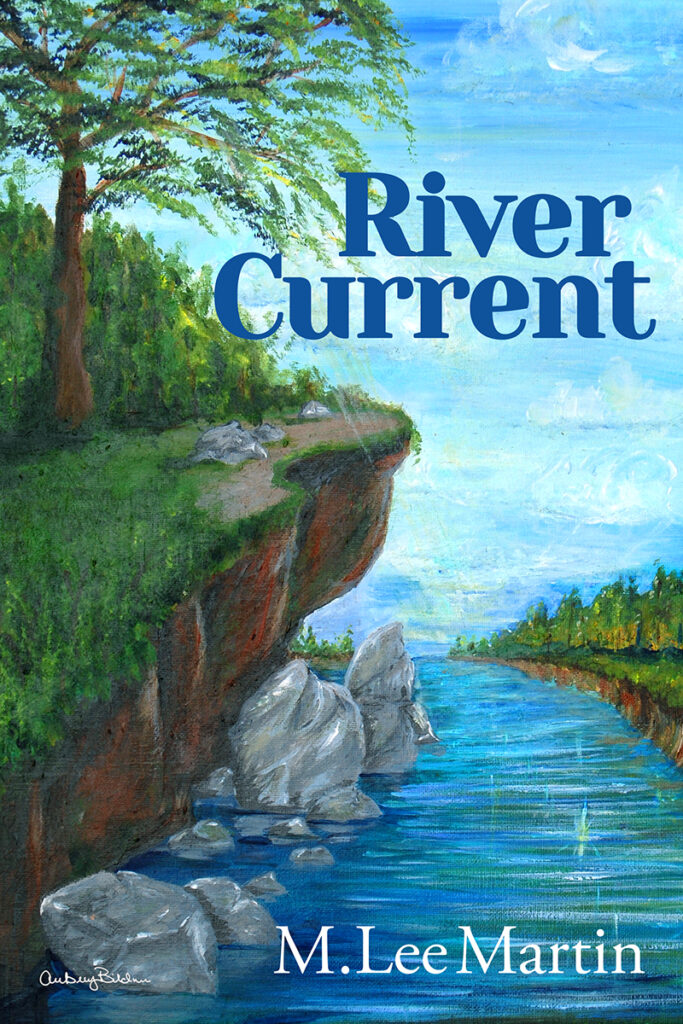 Fiction
Latest reader review of River Current!
"As a native of the great state of Missouri who grew up floating the currents of it's rivers, I found M. Lee Martin's debut novel, River Current, to be a great read that captures the rites of passage between youth and adulthood with spot on realism and masterfully woven grace. The cultural pulse the author consistently gives voice to on this vibrant journey through a small 1950's river town with it's cast of full fledged characters made me feel like I was back there, sitting with them at my own kitchen table." —Diane Winger
About the book
River Current is a story set in a 1950s small town in Missouri. Ray, Lydia, Shane, and Sam—seemingly inseparable friends—share the joys and pains of growing up in an idyllic setting along the powerful and mysterious Current River.
But all is not as it seems in the small town, as secret undercurrents run dark. Ray suffers at the hands of his abusive alcoholic father; they all suffer at the hands of a self-important, mean-spirited and bigoted deputy sheriff; and they eventually despair as friendships and love crumble from betrayal, lies, and suspicions.
One after another they all leave the town and each other behind, going their separate ways, vowing never to return. But eighteen years later, the town on the clear cold Current River that was the scene of some of their happiest childhood memories draws them back home. Some who return bring happiness, others bring the weight of the past that bears trouble for all.
Lydia alone, with her luminous soul and forgiving heart, is strong enough to bring the friends to grips with their shared past and set the stage for the healing that must take place. The story is surprising, gratifying, and very memorable.
Written in lyrical prose with irony and gentle humor, M. Lee Martin gives us a story of passion, hate, love and regret set against a beautifully described 1950s America.