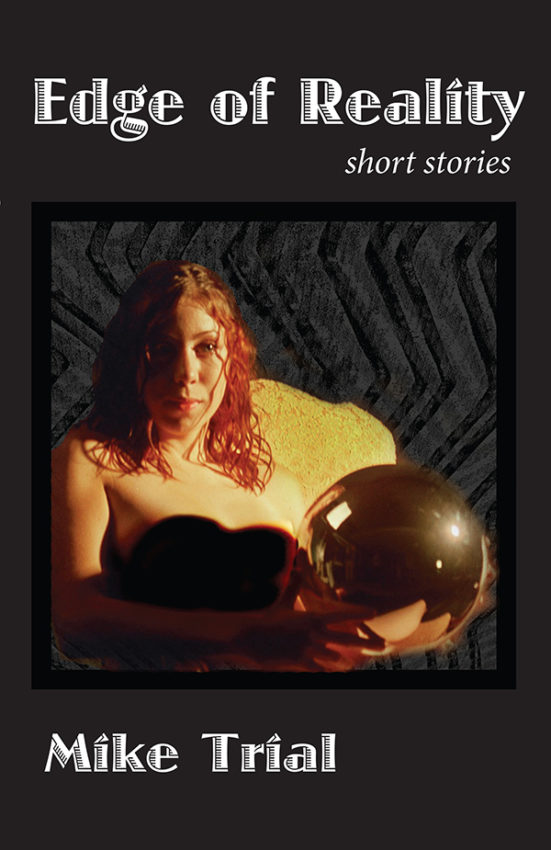 by Mike Trial
Short Stories: Fiction
---
About the Book
Edge of Reality, a collection of eight evocative and chilling stories, celebrates the fabulous, the gothic, the bizarre, and the familiar, sometimes all at once.
Torrential rains force Trey to take shelter in a run down bed and breakfast in the Ozarks. The handicapped girl who seems to be the only other occupant shows him that dreams, and nightmares, can be real.
In the year 1900 a wealthy Kansas City businessman builds a stone castle on a crag in the Midwestern wilderness—his vision of an opulent retreat. But family greed, envy, lust, and ultimately, murder, turn his dream into nightmare.
Their friends thought Kristie and Tyler were the perfect San Francisco couple. But in fact they were bitterly unhappy with each other. To resolve that unhappiness will require the perfect murder.
The incantations that control black magic still exist, not in ancient leather-bound books, but in massive secret databases. And control of that power resides in the hands of just a few men who may or may not be trustworthy.

A movie theater that shows movies for an audience of one; an eerie TV show that seems to be real; a man whose only escape from the mechanized warfare horrors he has invented is to try to bend time itself; these are some of the visions in Edge of Reality.
Tales that will haunt you long after you've turned the last page.
---
About the Author
Mike Trial has lived in many cities across the U.S. and overseas. He now makes his home in Columbia, Missouri. Visit his website at miketrialwriter.com. This is his third collection of short stories.

His other works include:
Memoir: White Sky
Black & Gold
Distant Horizons
The Icy Fire of Deception
Things Were Never the Same Afterward
Rogue Patriot
New Empires Rising